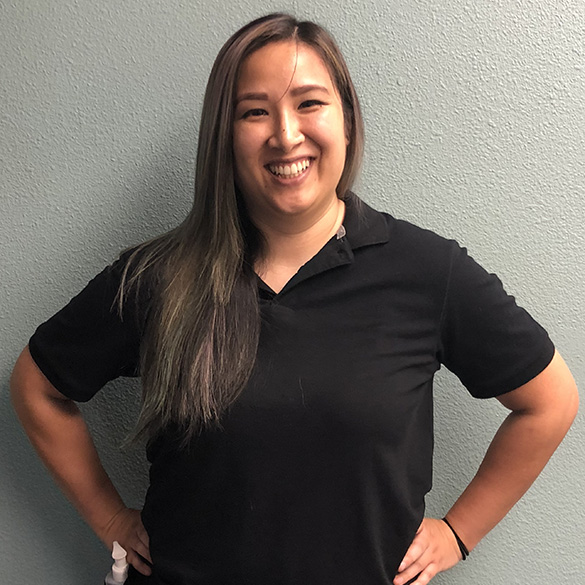 Years of Experience
: 5+ Years
Certified Massage Therapist
Anh graduated from Cal State Fullerton with a degree in communications. After working in the marketing field for 6+ years, Anh finally decided to pursue her dream and passion for massage therapy and holistic health at Healing Hands School of Holistic Health. Anh has been training at Jungle Fitness for over 5 years and over the years she has fallen in love with the fitness and health lifestyle as well as the awesome environment at the Jungle. Anh is excited to be able to pursue her passion of therapeutic touch and holistic health in the place she's always dreamed of working at. Anh specializes in many massage modalities such as deep tissue, acupressure, Thai, circulatory, sports massage, and static/ dynamic cupping. In addition to massage, she also specializes in energetic body work and Reiki. In her spare time, Anh enjoys working out, lifting heavy, and spending time with her loved ones and animals.
Specialties & Expertise(Trained Modalities)
Circulatory (Swedish) Massage
Herbal Medicine
Deep Tissue Massage
Advanced Circulatory/ Sports Massage
Tui Na Acupressure Massage
Cupping (Static and Dynamic)
Reiki I & II
Energy Work
Thai Massage
Meet Other Trainers
Working from home meant we could vary snack and coffee breaks, change our desks or view, goof off, drink on the job, even spend the day in pajamas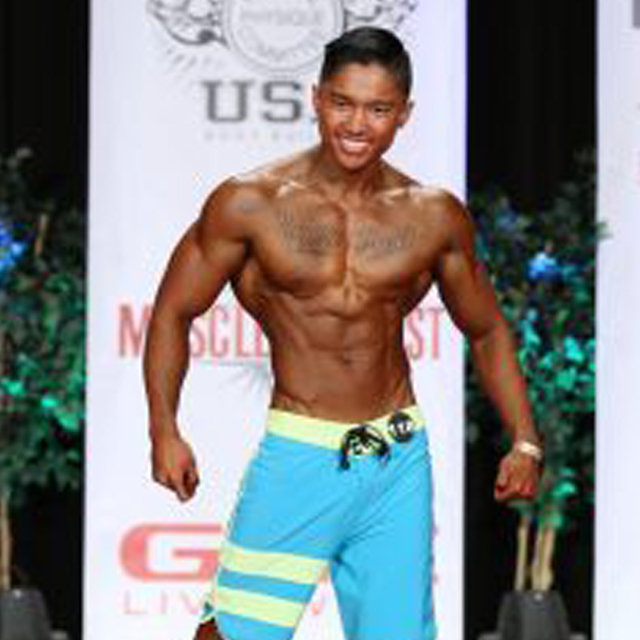 [vc_row][vc_column][vc_column_text]Dale received a degree in accounting from the University of California, Riverside. He started his career as an accountant but soon realized that he needed more in his life. Eventually, he sought out a reference for a coach and personal trainer and a good friend of his referred him to Jungle Fitness. Dale immediately showed interest in competing and chose the Men's Contest Prep Coaching program for himself. He was mentored by Jon Jung and has competed in over 5 regional and 2 national competitions. With the mentorship of Jon Jung, Dale switched careers and is currently one of our Contest Prep coach specializing in Lean Muscle Building and Weight Loss/Body Fat Reduction. In his free time, Dale loves to play the piano, ride his motorcycle, surf, and create videos.
Expertise
Weight Loss & Body Fat Reduction
Lean Muscle Building
Strength and Conditioning
Health and Core Strengthening
Men's Contest Prep
Women's Contest Prep
Custom Design Program
[/vc_column_text][vc_btn title="Meet the other family members" style="custom" custom_background="#409915" custom_text="#ffffff" size="sm" link="url:http%3A%2F%2Fjunglefitnessoc.com%2Fmeet-the-family%2F|||"][/vc_column][/vc_row]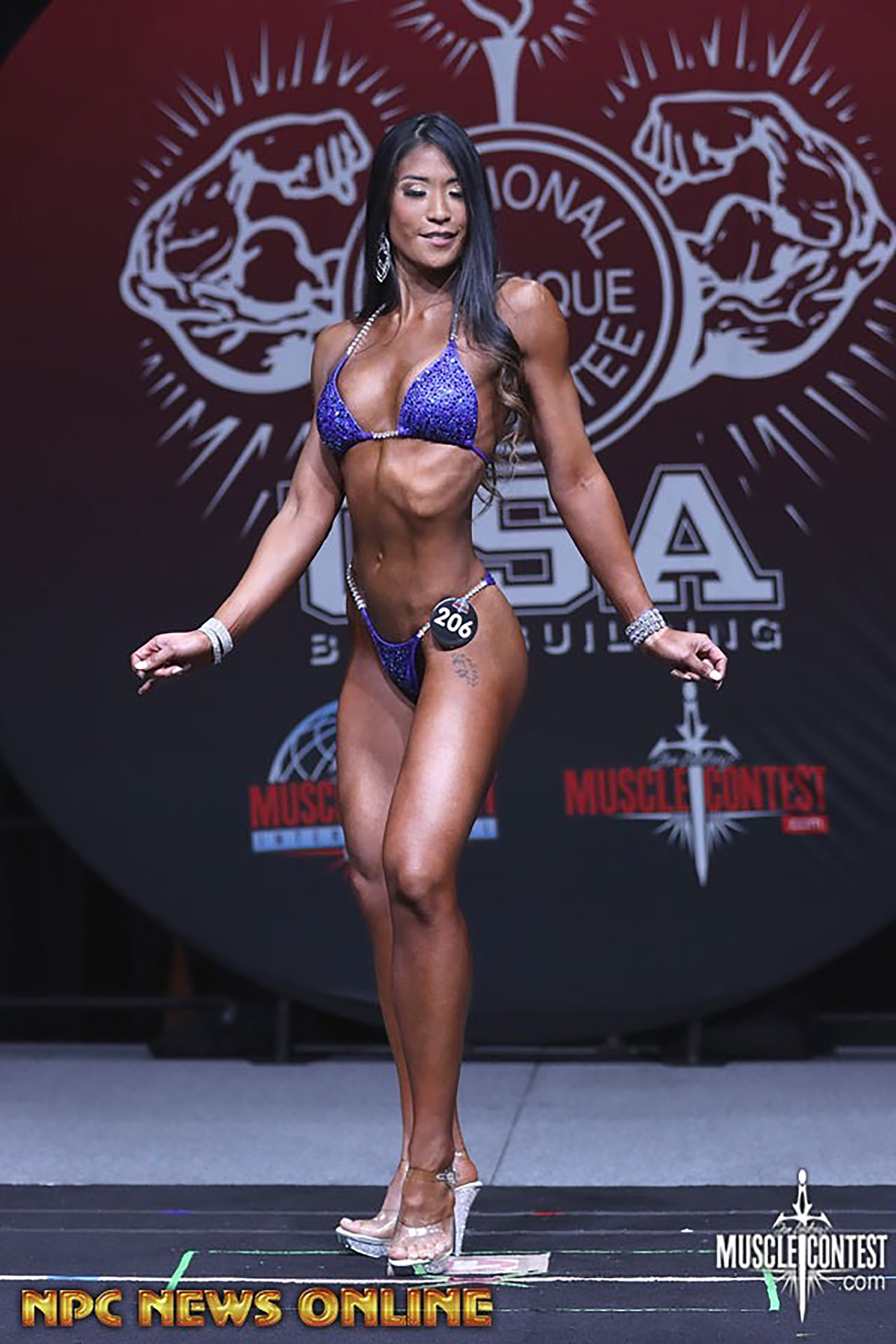 [vc_row][vc_column][vc_column_text]Heaven received her degree from School of art Institute of Chicago. Heaven returned to Orange County to pursue her passion for fitness. To take her fitness to the next level, Heaven sought expertise from Jungle Fitness and chose the Strength and Conditioning program. Eventually, she fell in love with her transformation and newfound lifestyle that she decided to pursue a career at Jungle Fitness as a Health and Core Strengthening coach. In her spare time, Heaven loves creating art, traveling, and spending time with her family and friends.
Expertise
Weight Loss & Body Fat Reduction
Lean Muscle Building
Strength and Conditioning
Health and Core Strengthening
Women's Contest Prep
Pre and Post Natal Weight Loss
Custom Design Program
[/vc_column_text][vc_btn title="Meet the other family members" style="custom" custom_background="#409915" custom_text="#ffffff" size="sm" link="url:http%3A%2F%2Fjunglefitnessoc.com%2Fmeet-the-family%2F|||"][/vc_column][/vc_row]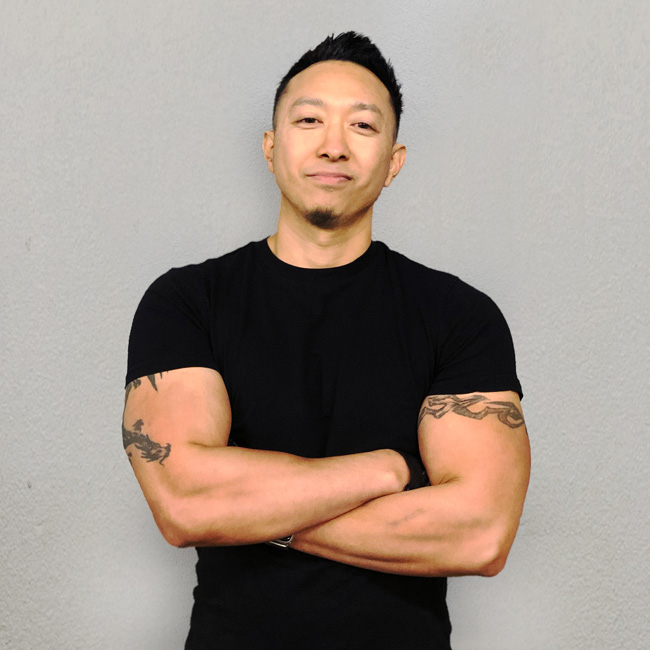 [vc_row][vc_column][vc_column_text]Marvin, born and raised in the Bay Area, has been very active most of his life; involved in Sports and Martial Arts. He eventually earned a Certificate of Excellence for Physical Fitness… along with accolades from Wrestling and Tahitian Dance. Destined to get a degree, he attended Cal State East Bay to major in Photography and minor in Graphic Design. Life took a turn his Senior year when his only child was diagnosed with Autism, which prompted him to stay a full-time dad and embark on a lifelong journey to cure his daughter. In 2014 he managed to pursue his true passion of being a Personal Trainer and Life Coach. Marvin specializes in Weight Loss and Lean Muscle Building. In his spare time, he loves to spend time with his family, watch sports, and walk his dog.[/vc_column_text][vc_btn title="Meet the other family members" style="custom" custom_background="#409915" custom_text="#ffffff" size="sm" link="url:http%3A%2F%2Fjunglefitnessoc.com%2Fmeet-the-family%2F|||"][/vc_column][/vc_row]