Years of Experience
: 5+ Years
Chandler, a native to Orange County grew up in San Juan Capistrano, California. She received her bachelors degree in Sociology from UCLA and went on to receive her masters degree in Human Development from Arizona State University. Immediately following college, she danced and cheered professionally for the Los Angeles Lakers as a Lakers Girl. As her passion for dance grew, her passion for fitness grew as well. She then became a yoga and mobility instructor where she was able to educate and share her knowledge and experience with others. Although Chandler was already a role model to many, she knew she wanted to be more and do more. Wanting to take her own fitness goals to the level above the next, Chandler began training at Jungle Fitness as a client and pursued her ideal fitness and physique in Jungle Fitnesss's Weight Loss and Body Fat Reduction program. To learn more and to be more, she joined the lean muscle gaining and strength and conditioning program. Under the guidance and expertise of Coach Jon Jung and Coach Steve Salas, Chandler has developed a very unique approach towards fitness and health. Finding her new strength and loving her time at Jungle Fitness, Chandler pursed her career further and transitioned from being a yoga and mobility instructor to a certified personal trainer at Jungle Fitness! In conjunction with her dance background, yoga certification, and personal training experience, Chandler's goals is to bring excitement and fun to Jungle Fitness and help her clients achieve the mind, body, and spirit they've always desired. Outside of the gym, you can find Chandler cooking, attending country concerts, and spending time in the lovely outdoors. She also loves traveling the world and staying busy spending time with good friends!
Expertise
Weight Loss & Body Fat Reduction
Lean Muscle Building
Strength and Conditioning
Health and Core Strengthening
Women's Contest Prep
Pre and Post Natal Weight Loss
Custom Design Program
Yoga & Pilates Certification
Mobility & Stretching Expertise
Meet Other Trainers
Working from home meant we could vary snack and coffee breaks, change our desks or view, goof off, drink on the job, even spend the day in pajamas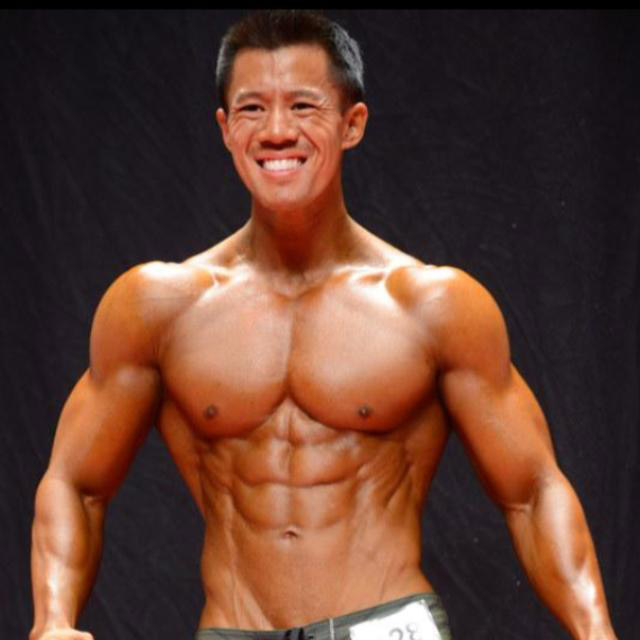 [vc_row][vc_column][vc_column_text]Born and raised in San Francisco, California, Jon moved down to Orange County on an academic scholarship to attend the University of California, Irvine. As a student Jon, also worked as a pharmacy tech and an athletic trainer. There he studied Pre-Med and Business. His pre-med emphasis was on Biochemistry, Kinesiology, Sports Medicine and Nutrition. With the love for traveling the world, his business major was international studies with an emphasis on business management, marketing, finance and education. As soon as Jon graduated from UC Irvine in 2004, Jon pursued his dream to open his own fitness and health business. This passion sparked in 2002 when he competed in powerlifting then later bodybuilding, fitness model campaigns and men's physique. In 2007 & 2008 he was internationally recognized as Mr. Asia. He is nationally qualified in the National Physique Committee (NPC) in both bodybuilding and men's physique. He balances managing a business with spending time with family and friends, traveling the world and experiencing different cultures.
Expertise
Weight Loss & Body Fat Reduction
Lean Muscle Building
Strength and Conditioning
Health and Core Strengthening
Men's Contest Prep
Women's Contest Prep
Pre and Post Natal Weight Loss
Custom Design Program
[/vc_column_text][vc_btn title="Meet the other family members" style="custom" custom_background="#409915" custom_text="#ffffff" size="sm" link="url:http%3A%2F%2Fjunglefitnessoc.com%2Fmeet-the-family%2F|||"][/vc_column][/vc_row]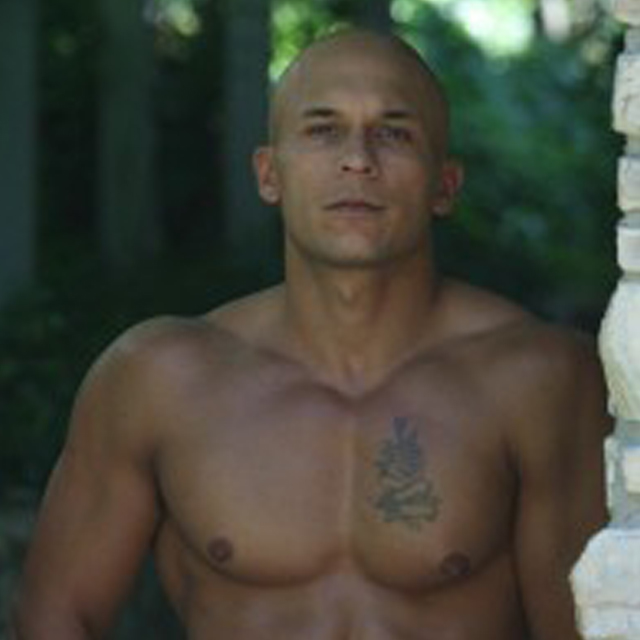 [vc_row][vc_column][vc_column_text]After serving in the US Navy, Qoni took residence in Orange County, California. Taking advantage of his newly acquired skills from the military and his love of fitness, Qoni quickly excelled into management in the corporate fitness world. As a fitness manager for a corporate gym, he learned his passion was not in management, but in being a coach and mentor. Being in the fitness industry for several years, Qoni was introduced to Jon Jung through mutual friends. Together, they shared visions and ideas and realized that together they could achieve more. Qoni's expertise is in Weight Loss and Body Fat Reduction, Lean Muscle Building, and Pre and Post Natal. He recently received his bachelors degree in art from the California State University, Fullerton. In his spare time, Qoni loves to paint, watch sports and hang out with his family and dog.
Expertise
Weight Loss & Body Fat Reduction
Lean Muscle Building
Strength and Conditioning
Health and Core Strengthening
Men's Contest Prep
Women's Contest Prep
Pre and Post Natal Weight Loss
Custom Design Program
[/vc_column_text][vc_btn title="Meet the other family members" style="custom" custom_background="#409915" custom_text="#ffffff" size="sm" link="url:http%3A%2F%2Fjunglefitnessoc.com%2Fmeet-the-family%2F|||"][/vc_column][/vc_row]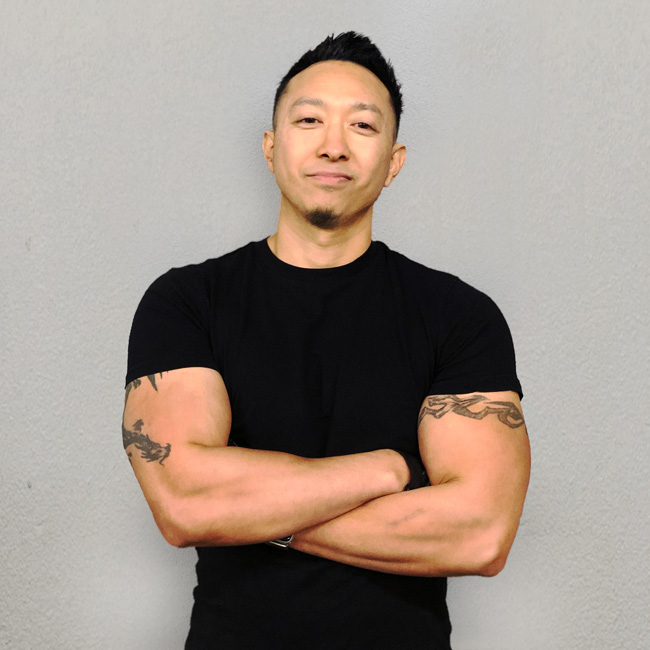 [vc_row][vc_column][vc_column_text]Marvin, born and raised in the Bay Area, has been very active most of his life; involved in Sports and Martial Arts. He eventually earned a Certificate of Excellence for Physical Fitness… along with accolades from Wrestling and Tahitian Dance. Destined to get a degree, he attended Cal State East Bay to major in Photography and minor in Graphic Design. Life took a turn his Senior year when his only child was diagnosed with Autism, which prompted him to stay a full-time dad and embark on a lifelong journey to cure his daughter. In 2014 he managed to pursue his true passion of being a Personal Trainer and Life Coach. Marvin specializes in Weight Loss and Lean Muscle Building. In his spare time, he loves to spend time with his family, watch sports, and walk his dog.[/vc_column_text][vc_btn title="Meet the other family members" style="custom" custom_background="#409915" custom_text="#ffffff" size="sm" link="url:http%3A%2F%2Fjunglefitnessoc.com%2Fmeet-the-family%2F|||"][/vc_column][/vc_row]