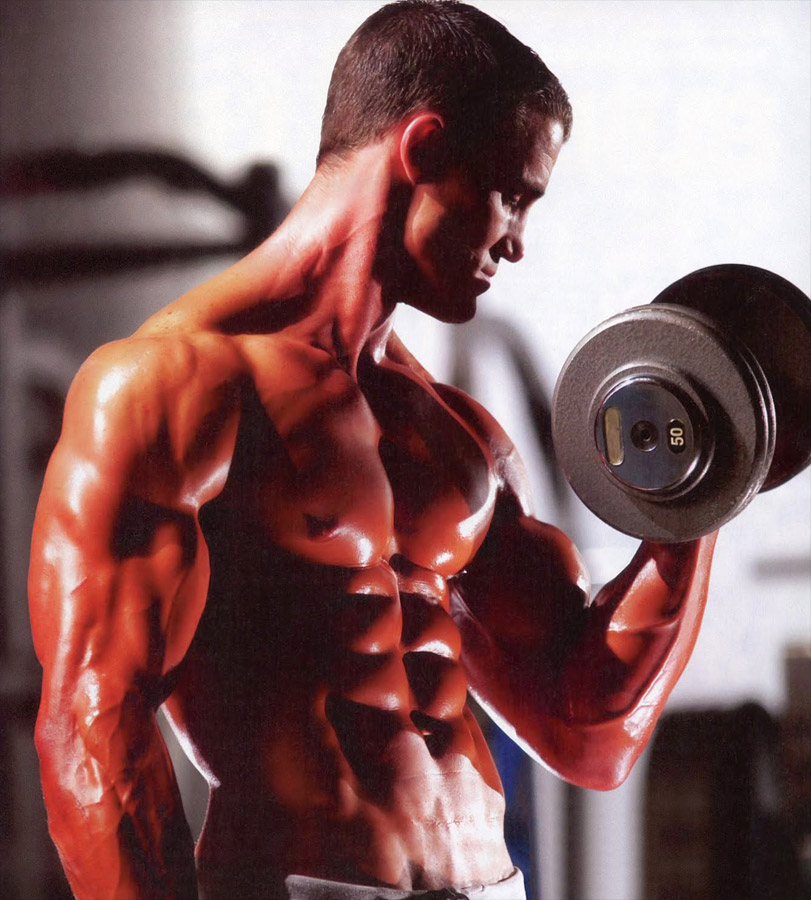 Men's Contest Prep
Do you think you have what it takes to be a fitness competitor? Do you want the sexy aesthetic look of a fitness model? Are you willing to put in hours of hard work, dedication, sweat, and blood to be the best? If so let's skip the next level and take your fitness aspirations and goals to the level above the next. No more dreaming of the body you wish you had. Jungle Fitness's contest prep coaching program and our experienced coaches, you'll be able to achieve the body and physique you've always dreamed of. Our experienced coaches will help take your mind and your body to a level you have never experienced. With over 15 years of experience in body- building and the fitness industry, Jon Jung and his team will be able to design a custom, personalized program for your specific body type, metabolism, age, and gender. Whatever your fitness competition goals are, our team is here to motivate and guide you each step of the way. From your first day to the day you step on stage, we will be there to hold your hand and light the path of the journey you are about to partake.
This is the road to stage. Trust the process and embrace the journey. Read on below to see for yourself the many successes our team has had their own personal competitive career, as well as the successes of the clients we have helped.
Your Expert Contest Coach
If you're looking to test your limits, push your potential and compete against the best in the industry, then you need the best team. Our trainers have years of experience competing in local, regional and national body building and physique competitions. Nothing can truly replace the effectiveness of knowledge and experience in the fitness world. Our team can help you set your goals, personalize your physical training and get you on the right path towards success.
INCLUDED
Personalized Fitness Training
Nutritional Advice and Custom Meal Planning
Accountability, Motivation, & Unlimited Support
Contest Prep Client and Online Coaching Client of Team Jungle Fitness, Matt S.
(Irvine, Orange County, California)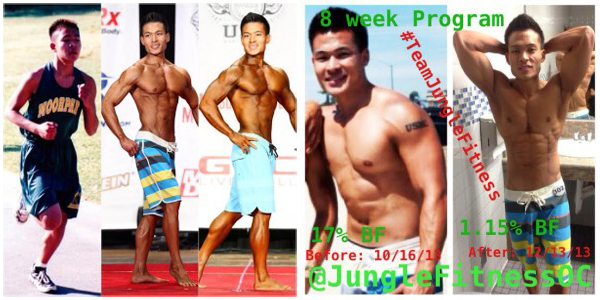 Contest Prep Client and Online Coaching Client of Team Jungle Fitness, Clayton "Tait" Johnson (Las Vegas, Nevada)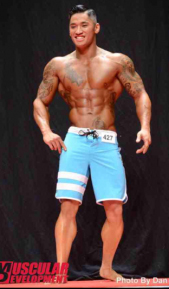 Clayton "Tait" Johnson Placed 2nd in the Open (Regional) Division for Class A (up to 5'7″)   of the Men's Physique Category at the NPC Jay Culter Las Vegas, Nevada Desert Classic Championships on April 19, 2014. (National Qualifer: Top 3 Qualify)
Clayton "Tait" Johnson also Placed 2nd in the Novice Division for all height classes (1 height class for Novice)  of the Men's Physique Category at the NPC Jay Culter Las Vegas, Nevada Desert Classic Championships on April 19, 2014. (National Qualifer: Top 3 Qualify)