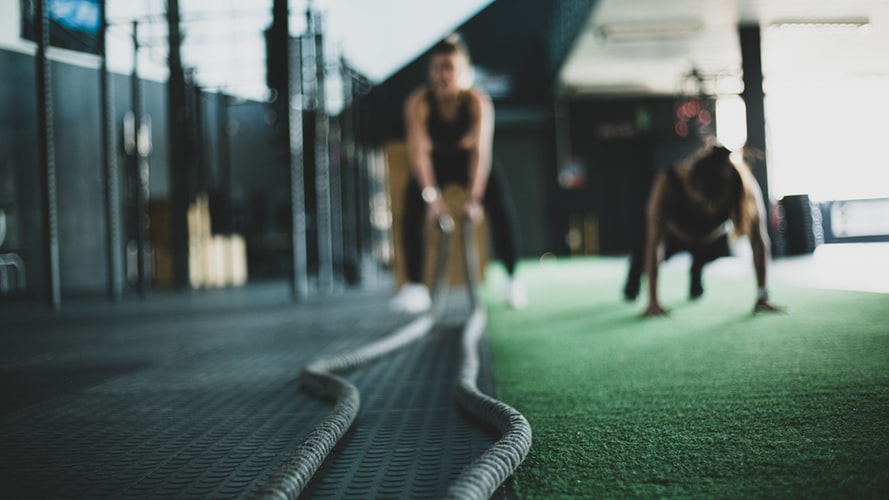 Looking for an ideal gym which you can join for your fitness workouts under the supervision of a Personal Trainer OC? Well, the fact is that there are good numbers of Gyms in Irvine offering wonderful services. But there are few things that you need to take into consideration to ensure that you can hit the right gym suiting your needs. You can check out the below points to decide the best gym for you.
· Location: Yes, it can be a hassle for you but the location is a definite point to consider when you are searching for an ideal Gyms in Orange County. It will be feasible for you to hit the gym if it is located somewhere near your home, work or school usually. Having a gym nearby makes it easier for you to attend and thus gives you a higher chance to sign up with a local gym nearby.
· Functioning hours: Next point that we need to consider is the gym hours. Does the gym open early if you need to go early in the morning? Does it stay open late if you get out of work late?  There are few gyms which remain open 24×7 and some only during working hours.  Having a schedule that fits your time and needs is what we have at Jungle Fitness. Many of our clients come before work after work hours.
· Trainer's experience: The fitness instructor who will be advising you about the techniques of workout need to be qualified enough for this job. For this, you should consider the reviews of the members who already enrolled with these gyms. You can check Yelp and Google for reviews.  Take a look at the instructor's certifications to ensure that you will get trained by a certified professional.
· Available equipment: Availability of the fitness equipment and the numbers are very important to consider selecting the gym. The gym needs to have a wide range of equipment with the right set of staffs to assist you in making its use. Is the equipment nice and clean? Are the equipment usable and not broken? You can't go to a good gym if they don't have the appropriate equipment for your body. Having good equipment is one the factors to choosing a personal trainer Orange County.
To reiterate, the main things to consider while selecting a gym are Location, functioning hours, trainer's experience (if you like them too), and the type of equipment they have and if it's workable. We at jungle fitness provide a good location for a lot of white-collared workers with good experienced trainers and equipment that is suitable for all body type workouts.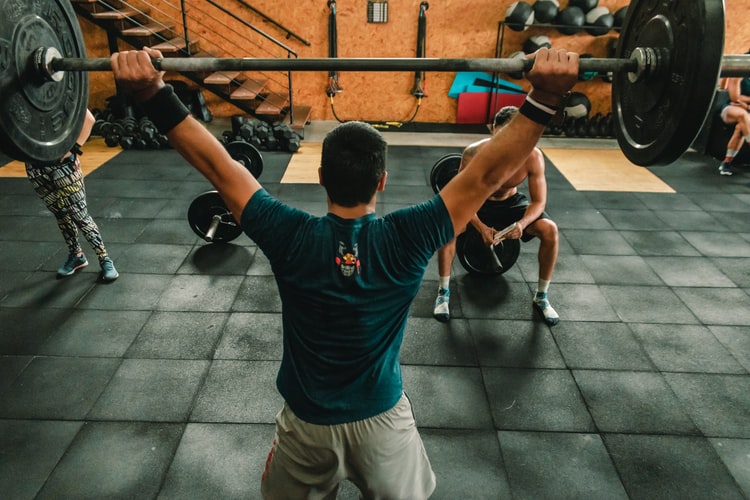 Bootcamps are creating a buzz almost everywhere in the world and a majority of health-conscious people, as well as fitness junkies, are heading to enroll themselves in the program. Why? Because this program is full of advantages. 
Bootcamp refers to intervals in between running and weight training. This is just like an intense workout session that leaves you breathless, however, you get the privilege of toned abs and amazingly chiseled legs. 
Bootcamp Irvine challenges each and every muscle present in your body and allows a little amount of rest in between each set. Thus, you are bound to feel the burn as well as intensity. If you constantly move for an hour, your body gets no time to rest, thereby burning a greater amount of calories, even when you stop with performing the movements. 
Bootcamp Irvine is designed for the strong and the weak alive. There involves no discrimination as long as you have the will to finish the program when you started. The advantage of Bootcamp Irvine and Bootcamp Orange County are many. 
Torch your calories by enrolling in the Boot camp Orange County: 
Gyms Orange County avails the opportunity of enrolling you in the boot camp programs where you can make the most of your fitness and maintain overall health. personal trainer orange county classes are considered to be a great way to torch calories. The BootCamp Irvine and Orange Country shut the doors as well as air conditioning, thereby leaving you to feel like you are working in a desert. Initially, it feels very challenging, however, once the sweat starts to pour down, you realize that everything is happening in your favor. 
Make the most of cardio and weights: 
Most programs and classes involve the use of treadmills as well as hand weights. Thus, you are able to get your cardio fix and tone your muscles by way of strength training. You are able to burn more calories by way of mixing your boot camp sessions with cardio and weight training programs. 
Enroll in the Bootcamp Irvine or Bootcamp Orange County and regain your lost confidence now. Stay fit.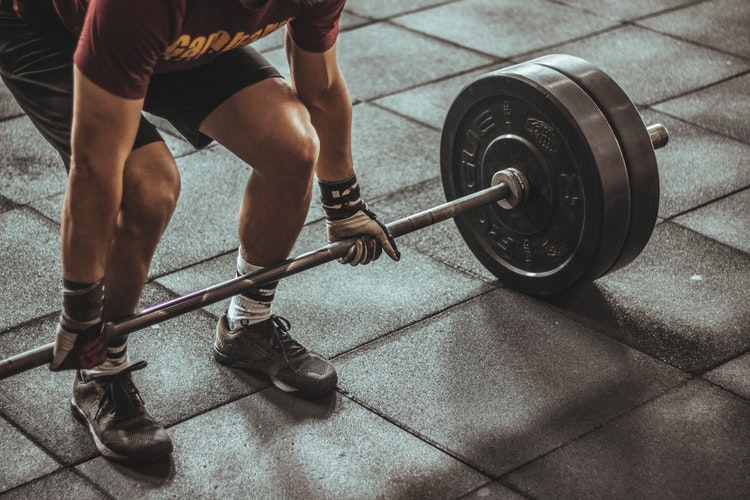 A Personal Training Gym servicing personal training and fitness oriented Clients in Irvine, Orange County, California. (Also neighboring cities: Santa Ana, Newport Beach, Costa Mesa, Tustin, Anaheim, Lake Forest, Mission Viejo, Corona Del Mar, Newport Coast, Fountain Valley, Huntington Beach and much more)
Have you had a massage lately? Have you implemented recovery and self-care into your fitness journey? Athletes and those who work out for fitness have sworn by massage therapy for years, providing evidence that massage improves athletic performance as well as recovery. However, there is scientific, peer-reviewed research that proves that massage therapy increases sports performance and recovery time. This research points to several different factors on how massage therapy improves performance and flexibility, shortens recovery time, reduces pain, prevents injury, and encourages focus.
Many personal training gyms, spas, and wellness centers employ a massage therapist full time.  Luckily our gym, Jungle Fitness located in Irvine, Ca has a full time massage therapist who assists with clients of all needs and goals.  Whether your goal is: Weight loss, body fat reduction, gain lean muscle, increasing strength, improving conditioning, strengthening your core, or overall health Jungle Fitness can help you and service you for your health and fitness goals.   However, since many people are not educated on the benefits of massage, many are not getting the work their body needs to perform at their highest level during their work outs.
Most athletes and people who train regularly can feel that their body is relaxed right after a massage. But, what does that exactly mean, physically? Relaxation dilates blood vessels and promotes good circulation through the body. This means more nutrients, oxygen, and water can reach the muscles (and all other tissues of the body). Also, good circulation leads to better removal of waste materials that can build up in muscles. When toxins and waste build up in muscles, over time, those areas can become trigger points, or myofascitis. Trigger points are painful areas of dysfunctional muscle tissue. Dysfunctional muscle tissue creates weakness in the muscles. Therefore, a massage can reduces muscle tension and soreness and promote faster healing and recovery. By promoting relaxation, increasing circulation, and removing trigger points, massage can make a person stronger and better in the gym.
Massage therapy has also been proven by research to promote the development of new mitochondria after a strenuous workout. Mitochondria are the "powerhouses" of cells. Mitochondria are the parts of cells that convert our food into actual energy used by the cells. The more mitochondria you have in a cell, the more that cell can make energy to be used during strenuous activity. The more energy you have at the cellular level, the more you can perform curing your training session. The key part of this particular research article was "after strenuous exercise". The overall effect of this physical response is that massage following high-intensity activity can help build muscle tissue and make muscles perform at a higher level.
Those who are training in the gym generally train and compete at their highest levels. Massage therapy allows them to get the most from their body. Like exercise, the benefits of massage are cumulative, meaning the more often you receive massage therapy, the greater the benefit you receive.
To book a massage, please contact our in-house massage therapist Anh or one of our experienced fitness trainers to learn how massage can benefit you on your fitness journey. Also, if you are a resident in Orange County, California or anywhere near Irvine, California, come to check us out at Jungle Fitness Gym located in Irvine, Orange County, California.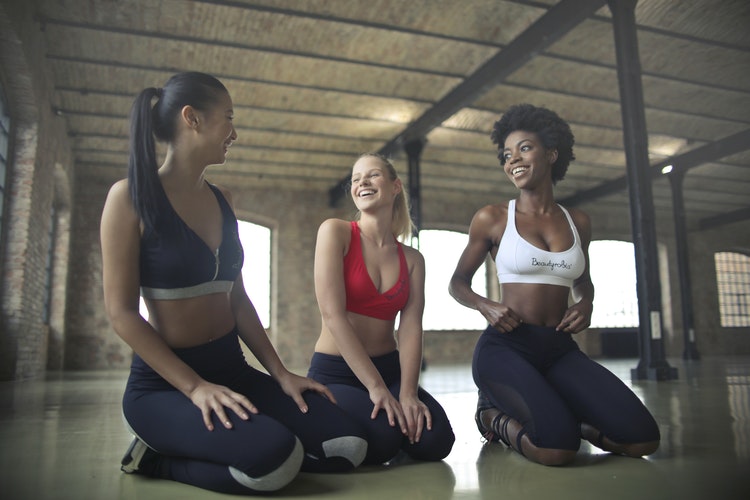 Fitness is the ultimate key to the overall health of a person. Where the gym culture is on a boom in the present time, a number of people are pondering over the idea of hiring a personal trainer for themselves to make the optimum use of their money as well as time at the gymnasium. Hiring a personal trainer Irvine comes along with a number of advantages in the gyms Irvine. Below listed are a few of them:
Having a

personal trainer Irvine

to guide you through your entire fitness routine will always make sure that you are spending time on the proper kinds of exercises. Moreover, if you have only a restricted time to work out, a

personal trainer Irvine

will always make sure that you get the best results in minimum time.

Most people look forward to having multiple goals while working out – the most common of which is fat loss and muscle gain. A

personal trainer Orange County

at the

Gyms Orange

Country can always help you search for the right exercises to achieve all your goals.

A personal trainer will always teach you a proper form and technique that you can use during your workout so that you can work out injury-free.

A personal trainer at

Gyms Irvine

or

Gyms Orange County

can always help you find different ways to make healthy living as well as exercise a priority in your life. They can always help you overcome all kinds of obstacles which might ward you off from exercising, thereby helping you to set various small as well as achievable goals respectively.

Upon hitting a plateau in the routine of your exercise, it could be hard for you to push through and to stay motivated. A personal trainer can always help you understand why you hit a plateau, thereby finding ways for you to work through it and achieve good results.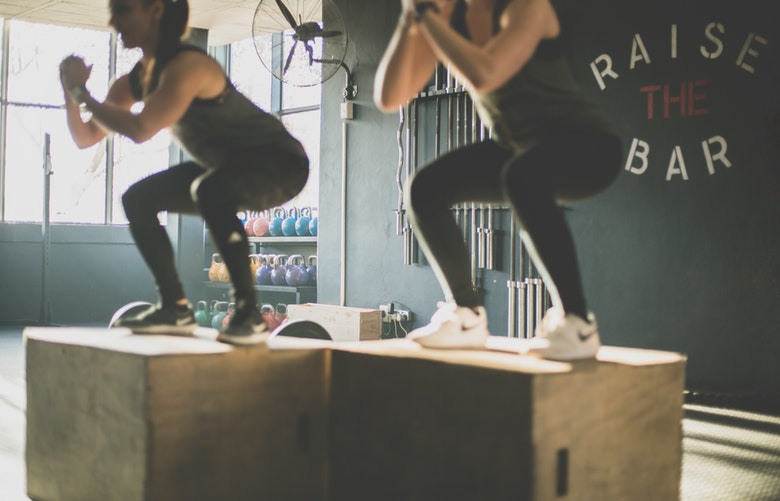 In this lethargic lifestyle, staying fit is a challenge and people need to consider looking for the Personal Trainer Orange County. With excessive use of the internet, computer games, stressful personal and professional life, people now leading an inactive lifestyle. It is necessary to improve body image and stay fit. Who does not want a slim and trim physique and feel great themselves? Almost everyone has this dream. In order to serve this purpose, Gyms Irvine is the perfect place to find the right trainer and enjoy the best physical workout.
Sometimes people think of hiring personal trainers, but it is important to know the good for you. Orange County has both good fitness trainers and even the bad ones. So be careful when you look for the Personal Trainer Orange County. You will also find a plethora of supplements, niche workouts and diet plans that may prove best in the fitness industry. Don't be fooled by them and always take a guide from the qualified personal trainer. If you have finally developed the mind to stay fit and healthy, you have professionals to support you. They help you to control your eating habits and support in achieving physical fitness goals.  
Finding Personal Trainer OC should be as per your fitness needs. The trainer should be efficient enough to guess your body fitness requirement and guide accordingly. The trainer should be your best coach, partner and someone who hold his accountability for your good physical health and fitness. Gyms Irvine plays a crucial role and provides a qualified trainer who best guides on ways to stay physically fit. Personal Trainer Orange County provides an effective fitness plan and realises its training goals. These trainers help to lose weight, gain muscle, transform the body and feel better when you join the gym for physical fitness.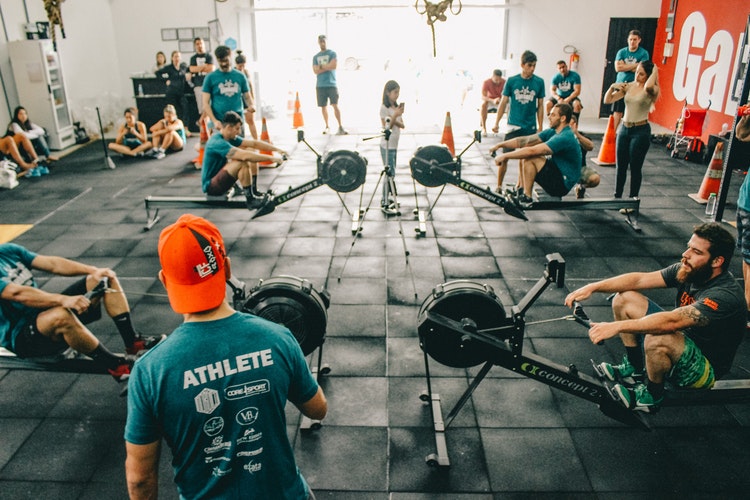 Who does not wish to stay healthy and have a healthy physique? Almost everyone does. Do you wish to get fast results for your fitness? Bootcamp Orange County provides the right path to enjoy a powerful physical workout with achieving the best results. Boot camps provide the right platform to people who look to build stamina, strength, agility and lose weight. Workout at Bootcamp Irvine is so powerful that you burn enough calories then that is possible from regular gyms. Understand that results from a Bootcamp depend on the trainer you have. Best trainers involve a combination of aerobic aspects along with intense strength training.
Joining a best Bootcamp Orange County you get an option to participate in calisthenics that includes pull-ups, push-ups, crunches, and lunges along with sprints and drills. This results in various benefits and provides reasons for people to join the best fitness boot camps. Bootcamp Irvine provides a complete body workout that leads to building strength and endurance. Along with this, such boot camps are best to enjoy a physical workout with different people and have fun. These boot camps also help people to push their limits and enjoy the challenging workout. Helps to get a group that is supportive and encourage each other.  
If you are serious about your health and wish to boost your fitness, do not just stick to normal Gyms Orange County. All you need is a personalized trainer who can conduct boot camp and bring people with similar needs together. Guide them and create a friendly environment that helps people to enjoy the boot camps. These camps are fun, encouraging and friendly along with the best platform to boost fitness. Trainers help on all-around exercises and challenging nature best support to easily achieve your goals of physical fitness and overall health.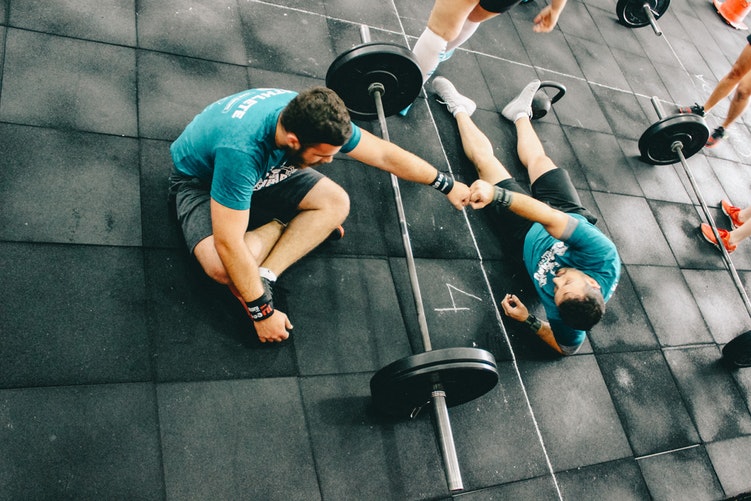 There can be several reasons as to why a Personal Trainer Irvine is essential for achieving the fitness goals. You may like to have one for your weight loss-maintenance, sports-fitness or even for having a great physique. You may still remain confused regarding the critical reasons as to why you should need a Personal Trainer.  We are sharing a few reasons which may encourage you to look for a Personal Trainer Orange County.
   One of the key reasons for which you should have a

Personal Trainer OC

is that they are certified trainers having knowledge about the techniques of teaching others regarding how to do exercise.

   A Personal Trainer is important as the expert can demonstrate you about the correct posture to do exercise. An expert Trainer will ensure that students are performing exercises in the right way and efficiently.

   Every individual is different from other.  Well, it means that everyone's abilities and need for doing exercise vary.  A professional expert is one who can understand your needs well and suggest the right exercise which will bring fruitful results for you.

   They help you to set realistic goals which are achievable for you. They will indicate the areas where you need to work more so that impossible things can be achieved to a great extent.

   The experts are target oriented and focus only on exercise. When you are under their guidance they will not allow you to waste time and make you give 100% concentration only towards exercise.

   They can also help you in improving your mental state. There are many exercises which can help you in releasing your stress and anxiety in life.  They will train you to do such exercise so that you can lead a healthy and happy life.
So we are sure that you know now as for why you should meet a certified personal trainer.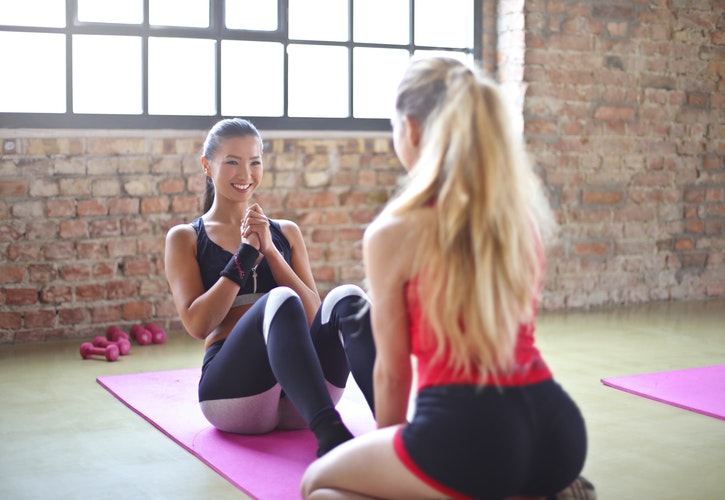 Are you trying to work out, lose weight, tone up or just improve the overall health? All you need is to join the Bootcamp Orange County or look for the Personal Trainer Orange County. You can also join a gym as this can be the best decision for the custom body fitness. Remember that not all the Gyms or trainers are the perfect solution for all your fitness needs. Just look for the best option that can provide the best use of technology, integrate science and naturopathic medicine to help improve the overall health. You can easily commit yourself to a fitness program by just joining a gym or hiring a personal trainer.
We also know that sometimes only hard works at the gym is not enough. In just a few days you may not see any major change in your body and only skinny is the physical goal. People most of the time look for physical strength and overall fitness. For this, they need Personal Trainer Irvine to help them learn building muscles, change diet and better balance to get the faster results. If you find hard to find the time for your physical fitness from the 9-5 job, then it is good to join Bootcamp Irvine and get the best package for the complete health improvement.
The services you get from a personal trainer or Gyms Orange County are affordable and allow you consistency to get a great physique. The trainers motivate, boost energy and synergy to create new friend and best support system that helps to accomplish your desired goals. Joining the best gym or a trainer is a lot of fun and you get good guidance to build your physique. Thus, explore the internet and find the best available options near your home. Pick the best Gyms Irvine from the available list.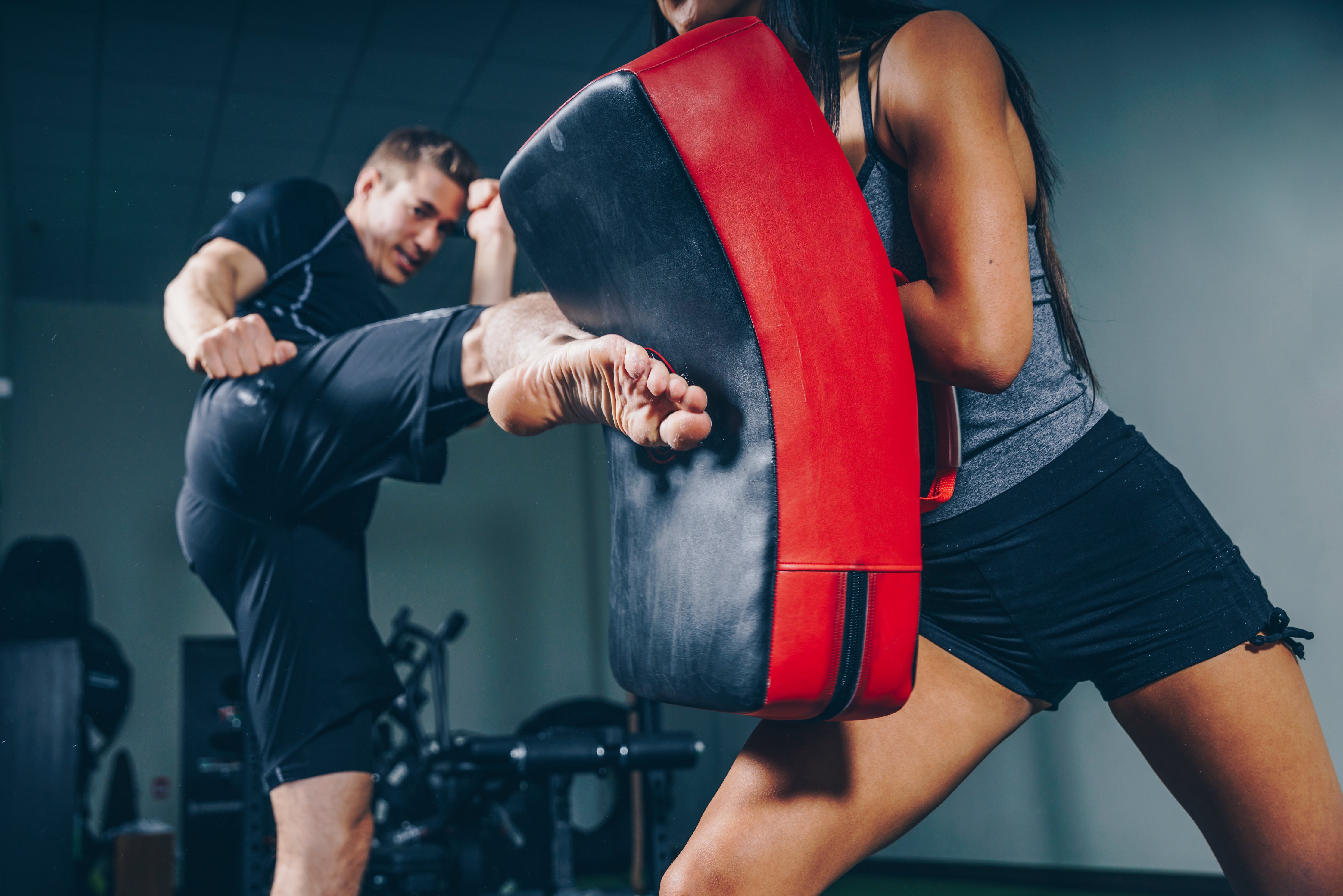 Are you in love with outdoor exercising? Is it true that you are an absolute fan of high-intensity group training? If this is true then for sure, you should go and join a Bootcamp Irvine! You need to do different types of exercises to make your muscles function well. Different exercise offers different sets of benefits. Bootcamp Orange County is very popular these days. But a question may come to your mind as what exactly is the reason behind the popularity of the Bootcamp.
We have some reasons with us which can justify the reasons for the popularity of this exercise regime.
Point #1: Bootcamps covers all muscles of the body
Bootcamp activities include different cardiovascular, strength enhancing, and mobility improving exercise routines which are carefully designed by experts to target every individual muscle of the body. It improves body metabolism and continues burning calories for long after the session.
Point #2: Moving out to outdoors
Many of us stay deprived of meeting the fresh air of outdoor because of a hectic schedule at home and office. Even if we try to do exercise we end up hitting Gyms Orange County. Boot camp activities are done outdoors. You get the scope to Burn more calories outside.
Point #3: Boot-camping is a fun exercise
Bootcamp is quite challenging as it gives you the scope to push your body beyond the level of comfort. But trust us it will be a fun exercise for you. It will be basically a huge challenge for those fit group of people for whom exercise is a dull activity which they do visit Gyms Irvine.
Point #4: Creates a competitive environment
In Bootcamp, you need to work in the group and that creates a competitive environment which encourages you to perform better than your group members going above your limits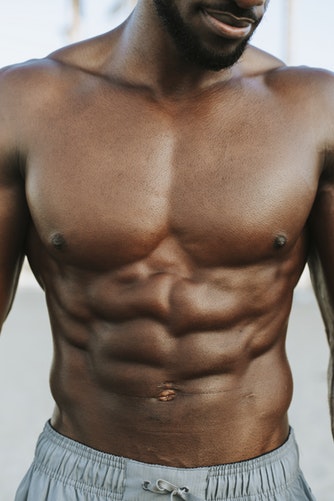 Want to grow a bigger and more muscular chest? Well here's my 5 simple rules of thumb on growing your Pectoralis major and minor muscles 🏽 aka your "pecs" or "chest" muscles.

1. Incline above all other angles. Therefore incline bench first before flat and decline.

🏽

2. Focus on the range of motion. This will range and be determined based on the exercise you are performing. Typically you will want to have 80-100% range of motion on each exercise. I personally am a big fan of full range of motion down when benching and 80% range of motion back up so you don't lock your elbows out but are still engaging your chest and tricep muscles.
🏽

3.  Focus on the "squeeze" aka the contraction in and contraction out. Let the pump build as you workout.

🏽

4. Lift for growth not for strength nor for your ego. There's no need to get injured nor put your body at risk of injury.

🏽

5. Don't be afraid to lower your weight when lifting and lift to failure at a lower and more controlled weight.

🏽🏽🏽🏽🏽🏽🏽🏽🏽

For more info and to get transformed immediately:

Join our Family #TeamJungleFitness &

contact us directly via Instagram  @JungleFitnessOC or send us a text directly at 949-302-4939 and text us a little bit of info about yourself and your goals. Expect a reply within 24 hours or less if you text us directly. Have a great rest of your day! 🏽🏽